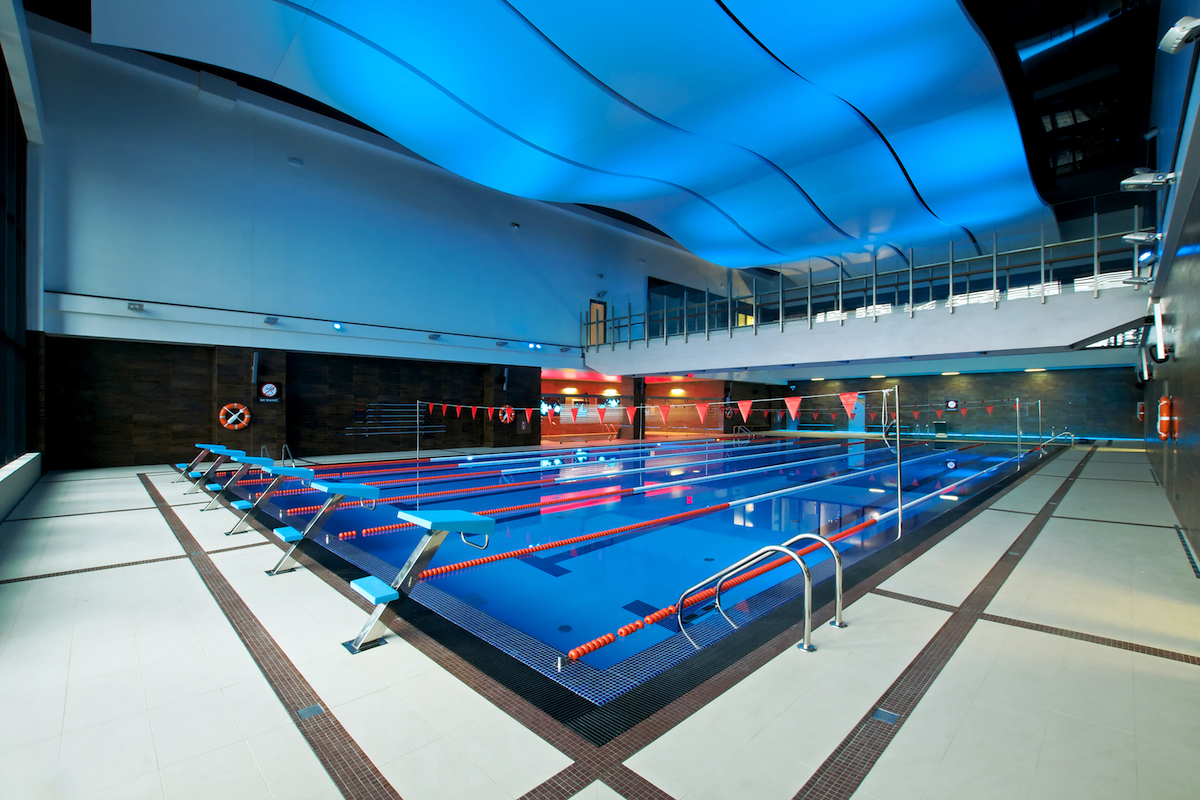 Main pool
length: 25 m,
width: 12,5 m,
depth: 1.2 m – 1.8 m,
temperature: 27 degrees C
The main pool is divided into 6 tracks. In the interest of the comfort of our customers, we limit the number of people on each track to a maximum of 5, so that everyone can spend time in the pool.
Small pool
length: 8 m,
width: 4 m,
depth: 1.2 m – 1.3 m,
temperature: 29.5 ° C
The small pool is located next to the main pool and is mainly for aquaerobic activities and swimming lessons for the youngest.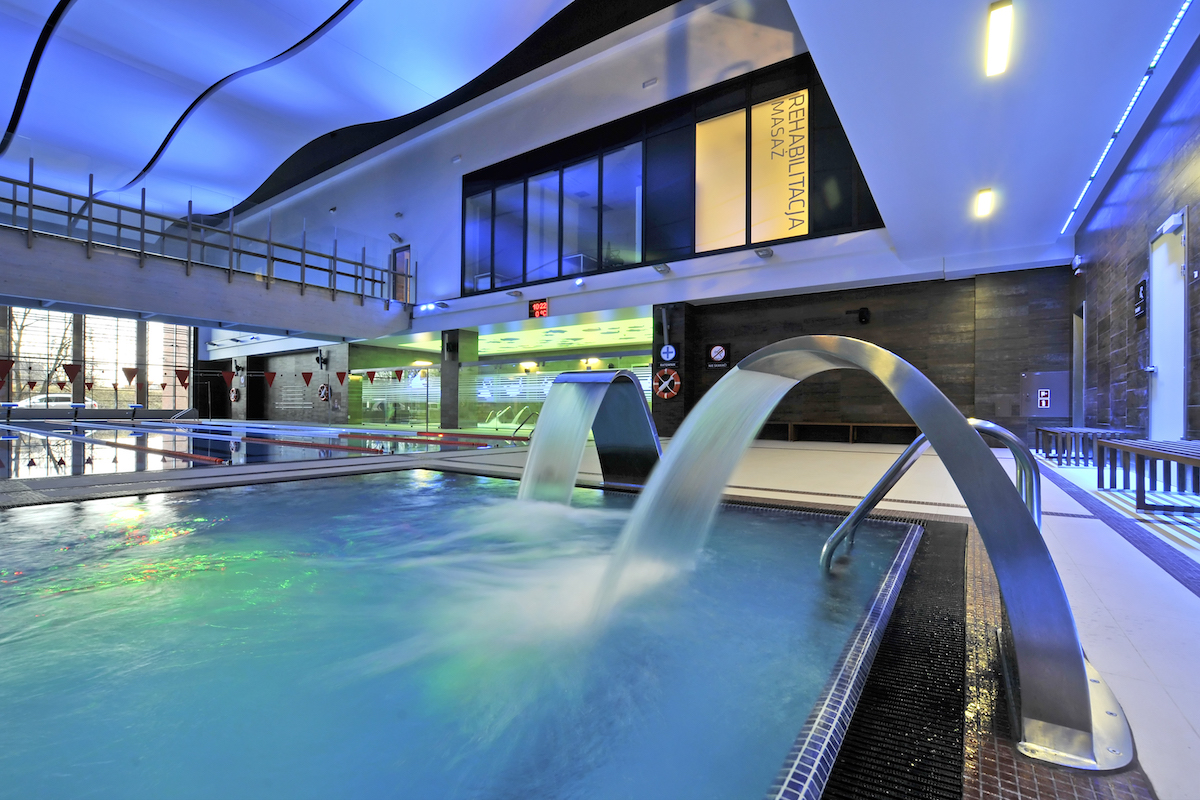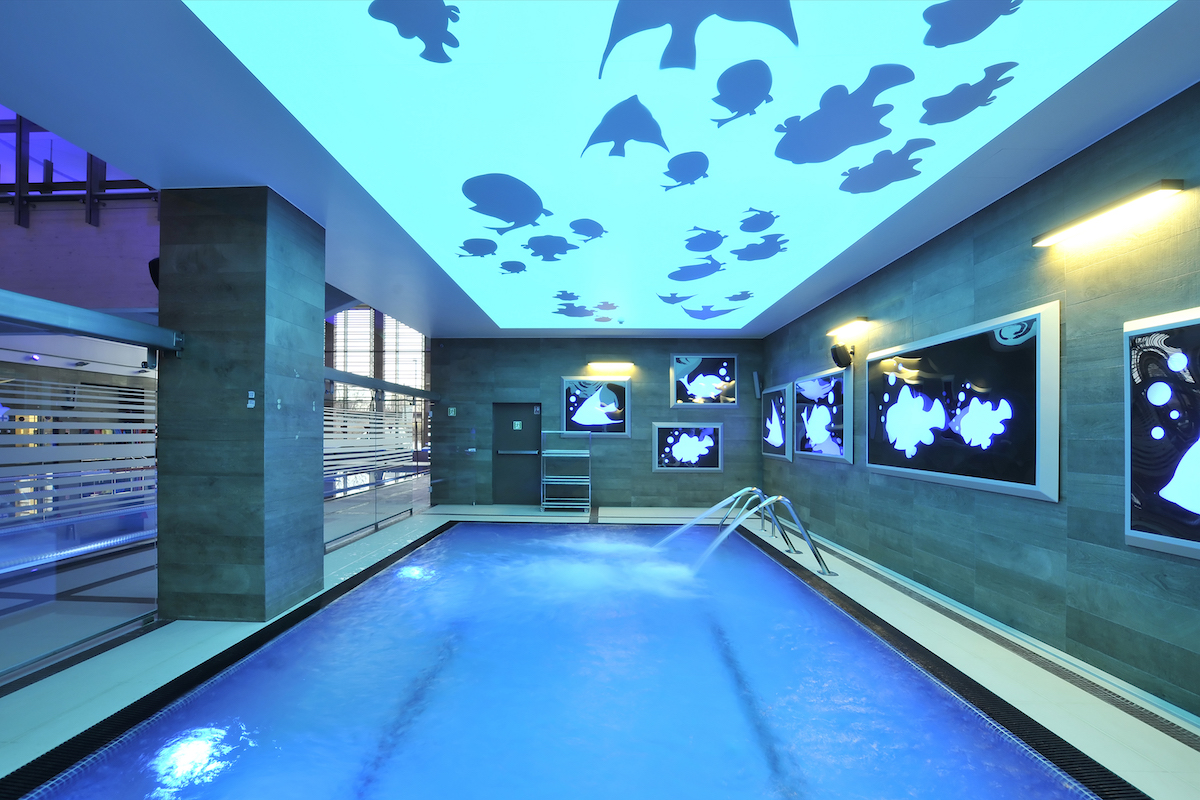 Pool "fish"
length: 8 m,
width: 4 m,
depth: 1,2 m,
temperature: 30 degrees C
A small pool behind a glass wall is the water world for the youngest children, infants, for individual swimming lessons for children starting their adventure with swimming.